I bodypainted Pink Oculus for her new video Overdue (2:25) which was released recently! If you haven't seen it yet, make sure to check it out! As I naturally support her ..I loved working together with my friend/ex-neighbor and above all fellow Queen! I strongly recommend to follow her and specially try to check her out on stage sometimes because this woman is for real for real!!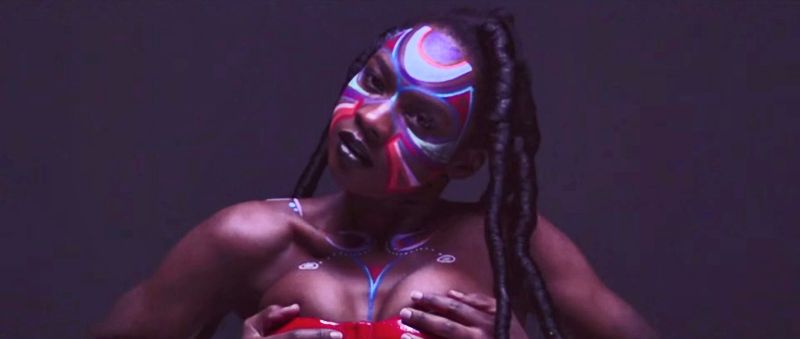 Check out her website: pink-oculus.com
Video is completely done by Bouba Dola, and dancers are Guillermo Blinker and Jomecia Oosterwolde.
WHAT DO YOU SEE?
LEAVE A COMMENT HERE